CENTRE
STAGE
Central Square is a two minute walk from Leeds Train Station.
Plans to transform Leeds Train Station into a new, high speed transport hub will see the city step further into the limelight.
With significant improvements to the existing East-West rail network, Leeds will be at the centre of the Northern Powerhouse, cementing its position as a national and international business, retail and leisure destination.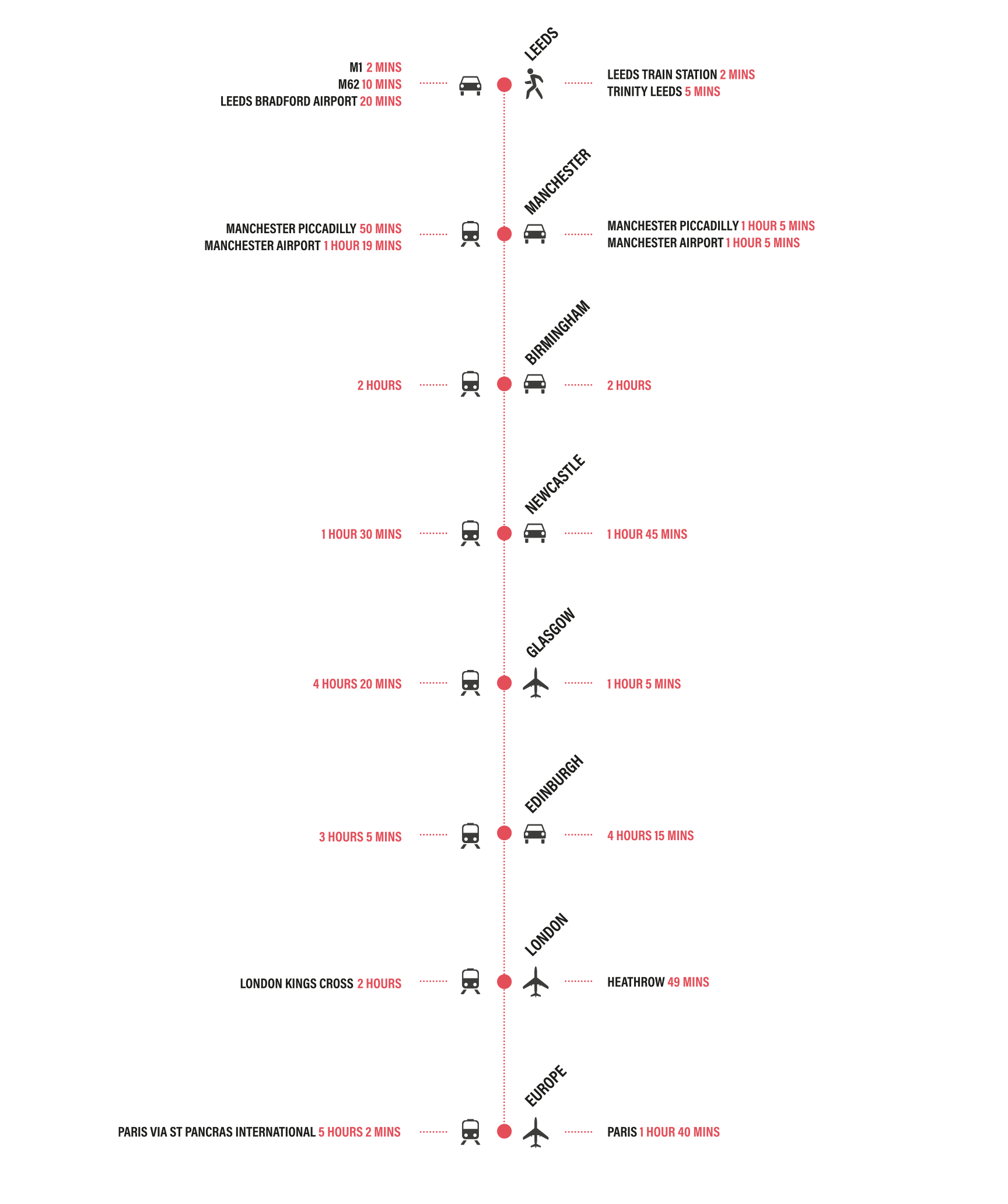 SURROUNDING OCCUPIERS
Leeds is an established yet continually developing business hub.
Find out more